Welcome to Boca Raton, a premier city located in Palm Beach County, Florida. Known for its upscale amenities, beautiful beaches, and thriving cultural scene, Boca Raton offers residents a luxurious and sophisticated coastal living experience.
Boca Raton is renowned for its pristine beaches along the Atlantic Ocean. Residents can enjoy sun-soaked days on the soft sands, swim in the clear blue waters, or engage in various water activities such as boating, snorkeling, and paddleboarding. The city's public beach parks, such as South Beach Park and Red Reef Park, provide residents with ample space for relaxation, picnicking, and enjoying the coastal views.
The city is home to an impressive array of upscale shopping and dining options. Mizner Park, a popular destination, features high-end boutiques, art galleries, and a wide variety of restaurants. Residents can indulge in world-class shopping, savor exquisite cuisine, and enjoy vibrant entertainment in this upscale lifestyle center.
Boca Raton embraces a vibrant cultural scene with numerous arts and cultural institutions. The Boca Raton Museum of Art showcases an impressive collection of contemporary and modern art, while the Wick Theatre and Costume Museum offers residents the opportunity to enjoy Broadway-quality productions and explore vintage costumes. The city also hosts annual festivals, such as the Festival of the Arts BOCA, which celebrates music, literature, and the performing arts.
The city's commitment to education is evident in its top-rated public and private schools, as well as the presence of Florida Atlantic University. The university offers a wide range of educational programs, research opportunities, and cultural events for residents to enjoy.
Outdoor enthusiasts will appreciate the many parks and recreational facilities available in Boca Raton. Residents can explore the picturesque trails at Gumbo Limbo Nature Center, enjoy a round of golf at one of the city's championship golf courses, or take part in various sports activities at the local parks. Sugar Sand Park is a favorite among families, featuring a science playground, nature trails, and a carousel.
Boca Raton is known for its well-planned neighborhoods and luxurious residential communities. From gated estates and waterfront properties to upscale condominiums and golf course communities, the city offers a variety of housing options to suit different lifestyles and preferences. Many communities provide exclusive amenities such as private golf courses, clubhouses, and swimming pools, ensuring a high standard of living for residents.
Transportation in Boca Raton is convenient, with easy access to major highways and airports. The city's well-maintained roadways and bike-friendly paths make it easy for residents to navigate and explore the area.
In summary, Boca Raton offers residents a luxurious and sophisticated coastal living experience with its beautiful beaches, upscale amenities, and thriving cultural scene. Embrace the upscale lifestyle, indulge in world-class shopping and dining, and immerse yourself in the vibrant arts and cultural offerings. Experience the allure of Boca Raton as you enjoy the relaxed coastal living and embrace the refined elegance of this premier city.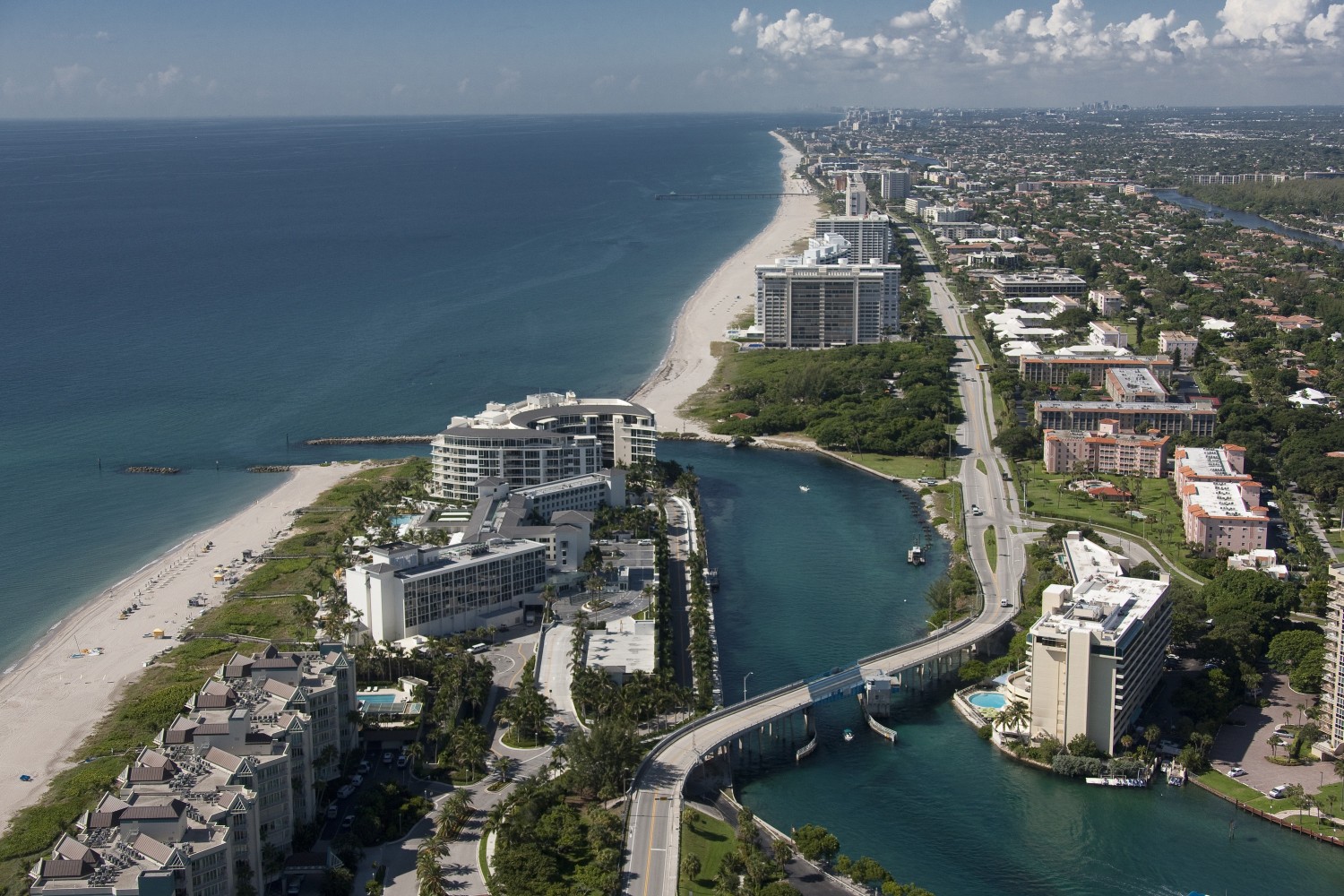 Boca Raton

Neighborhoods